Bonus Documents!
Protect your business with two bonus forms that you can download and customize, or use right away!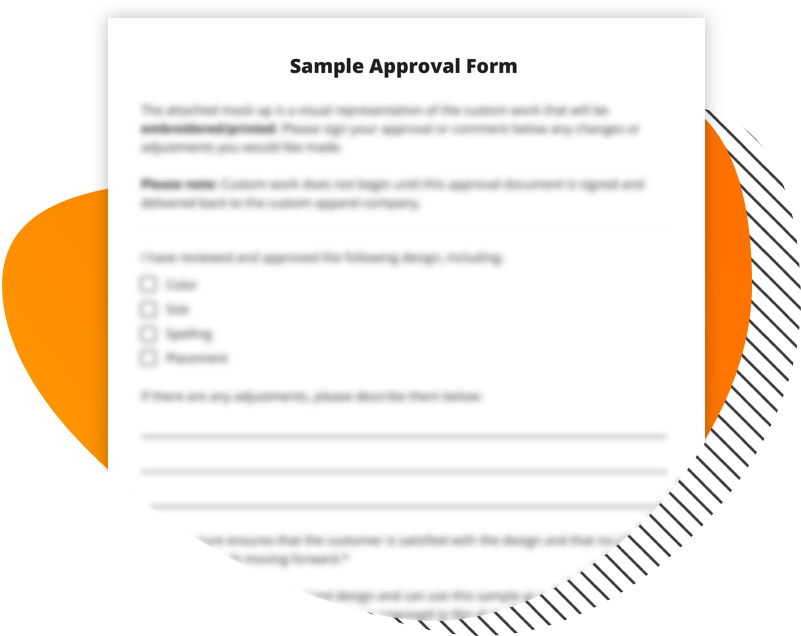 With the Sample Approval Form, your customer agrees to what their design will look like BEFORE you start your embroidery process preventing customer changes after you've already started fulfilling the order.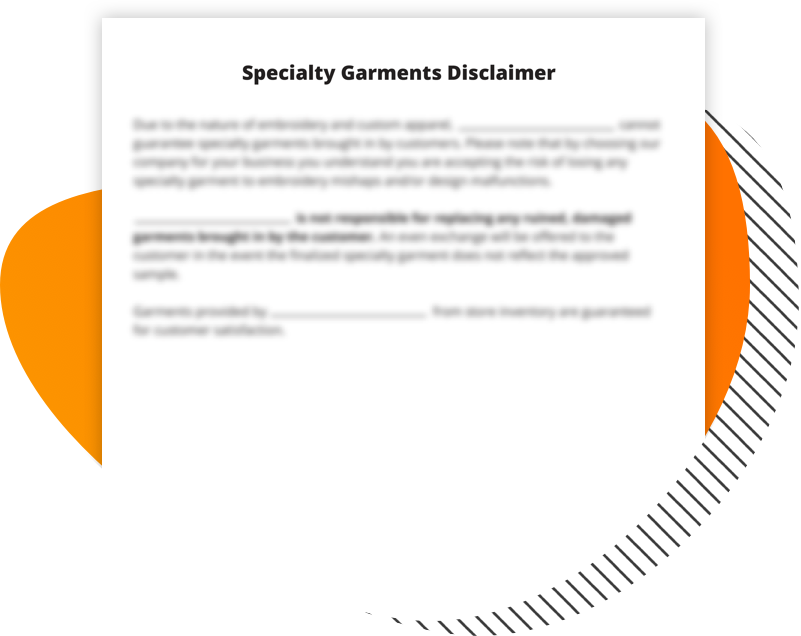 With the Specialty Garment Disclaimer, we've put in writing a clear warning to your customers about the risk of bringing in their own garments for customization to avoid replacing specialty garments if a mistake is made during the embroidery process!
All you have to do is fill out the form above, and you'll receive our Order Form and Contract Template AND the two bonus documents, the Sample Approval Form and the Speciality Garment Disclaimer.
With these downloads, you'll have peace of mind knowing your business and work are protected with written contracts and customer signatures!