The Ultimate
Heat Press
Cheat Sheet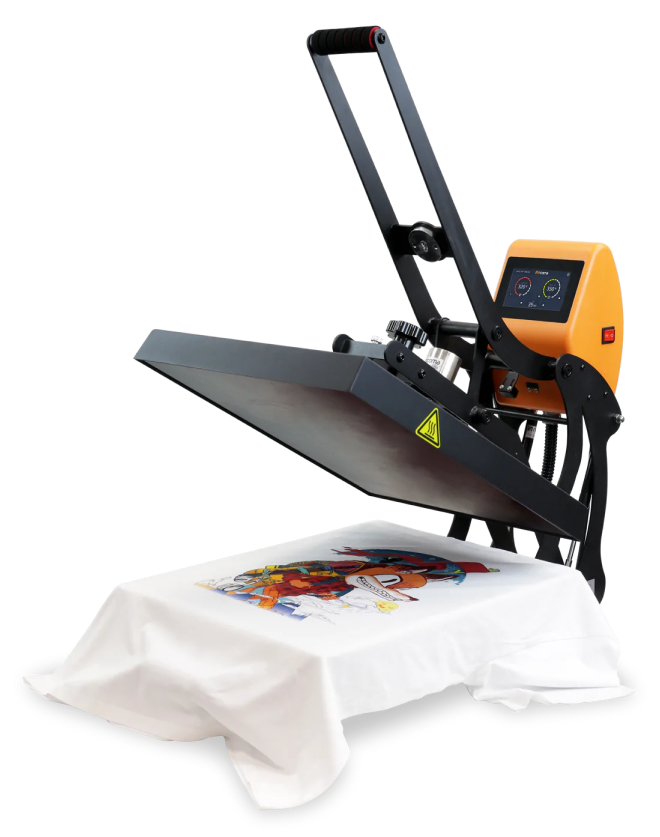 The most popular transfer vinyl, transfer paper, sublimation substrates + peeling instructions and recommended heat press times, temperature, and pressure settings for each.
Do you have trouble keeping track of the appropriate heat press times and temperatures for certain materials?
We know how hard it can be to keep track of all the different factors that go into a heat transfer project. That's why we've put together the Ultimate Heat Press Cheat Sheet to help you find out the recommended time, temperature, and peeling directions for the materials you're using.
Learn more about what comes with this cheat sheet here.
What you'll get...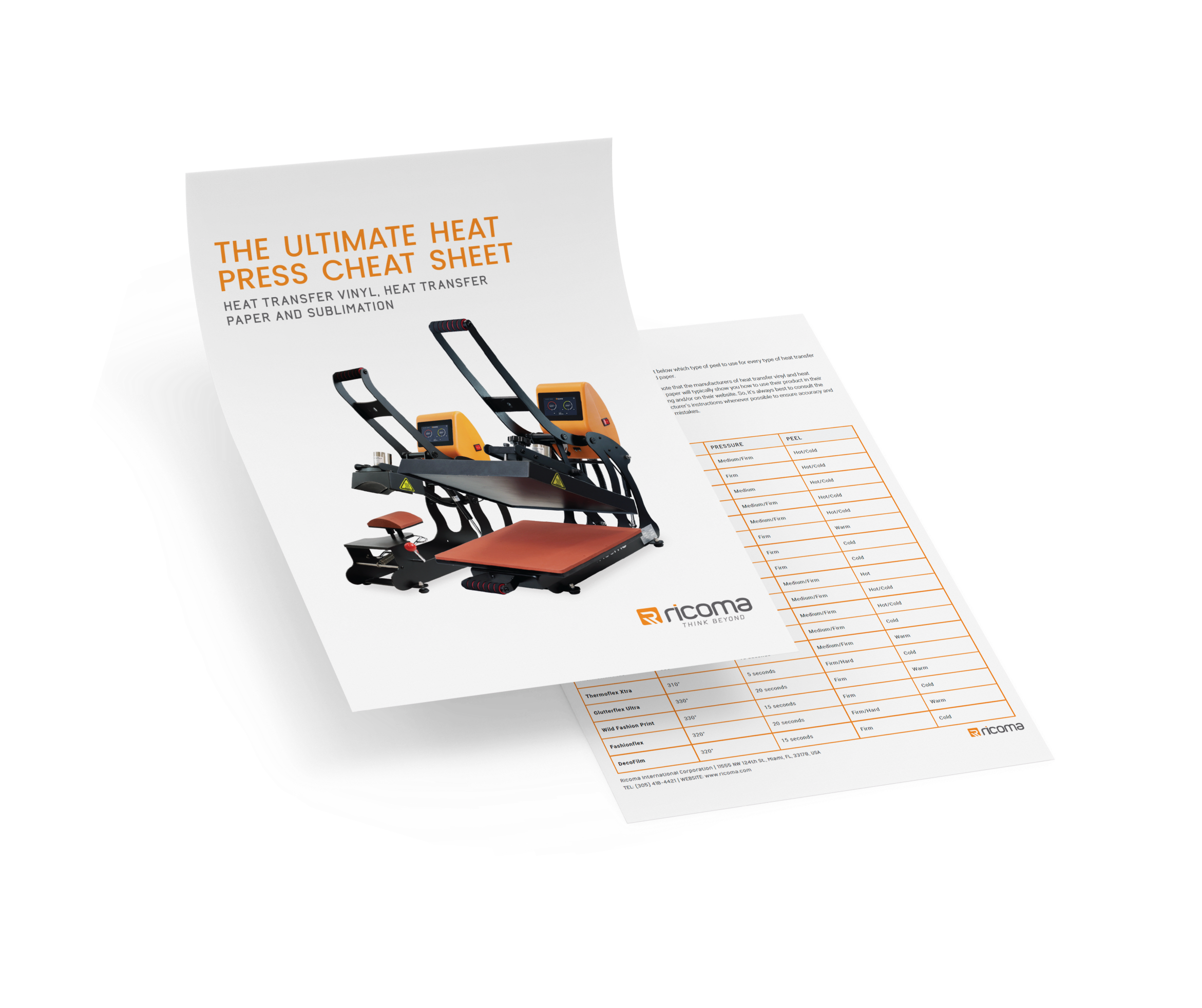 Temperature settings for the most popular vinyl, transfer sheets, and sublimation substrates
Recommended times for different garments, mugs,
plates, and more
Pressure settings for every substrate, transfer sheet,
and vinyl type
Peeling directions to ensure your transfers come
out perfectly
This cheat sheet
is for you if...
You want perfectly heat transferred designs every time
You want a handy resource to reference whenever you need it
You want to know the recommended time, temperature, pressure settings and peeling directions for common heat pressing projects
You want the best heat press advice in the industry


This IS NOT for you if you prefer guess-work and don't care about the quality of your heat transferred designs
This IS NOT for you if you don't want an easy way to remember the best heat press times and temperatures for various materials
If you answered "YES" to any of these points, then this free download is for you!